The Lowe & Fletcher Group has been manufacturing locks and locking systems since 1889. Over 850 employees both locally and internationally are involved in the design and manufacture of our high quality locks and locking systems. We attribute much of our success to the people and processes involved.
Research & Development
We have dedicated and highly qualified Research and Development teams at our manufacturing sites consisting of design engineers and technical product managers.
Using the latest CAD systems our engineers look at our markets and see how they can innovate and continuously improve our locking systems.
Advanced 3D printing allows up to provide rapid prototyping for our customers.
Manufacturing Processes
Our manufacturing sites are modern and highly efficient.
We invest in the latest machinery to ensure efficiency and outstanding quality.
All our tooling is completed in-house.
Our primary manufacturing processes include:

Hot chamber pressure die-casting which produce flash free core components;
High speed pressing of precision tumblers, keys, cams, bodies and many more components.

Our secondary manufacturing processes include:

Advanced CNC cutting, bitting and fluting processes;
Laser marking.

Our dedicated plating and painting lines ensure parts are finished to a very high standard.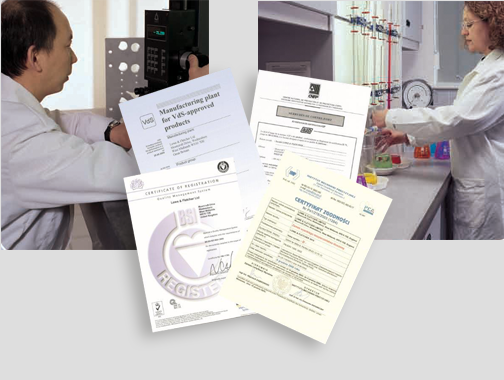 Manufacturing Ability & Capacity
The manufacturing processes we use enable us to be very agile during production of our locks and locking systems.
Our teams are equally capable of producing high or low volume orders - with no consequence to product quality.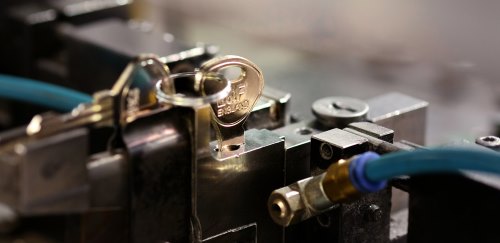 Quality Assurance
Appropriate quality methods are in place throughout the group that ensure product compliance through process capability.
Quality certification: Wednesbury and Bloxwich BS EN ISO 9001, 2008; Bloxwich BS EN 14001.
We adopt demanding health & safety standards to help take care of our work force.
Rigorous environmental standards are followed to protect the world in which we work.
Teamwork
Focused external input is used for staff training as well as on-the-job training in our lock and locking system manufacturing plants.
Regular bench marking of processes and methods that are shared throughout the

Lowe & Fletcher Group

.
Use of techniques such as Kanban, Continuous Improvement, 5S and monitoring Key Performance Indicators.